Our Tributes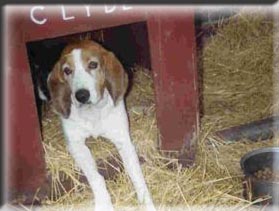 We got Clyde when he was 6 weeks old from Willisville Ark.  He was a Tree & Walker. Clyde helped raised our boys.  He is the idea behind our business today. He was not a happy camper at a boarding facility and was banned from returning due to his constant howling. He would howl all night and day when he was left because he would much rather be home right by the side of his boys.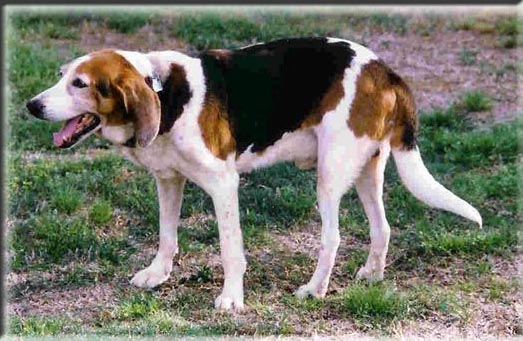 This gave us the idea to start boarding in our home for other special doggies like our precious Clyde. For those special 4-leggers that just hated being alone locked in a kennel on hard concrete floors while their family has to be away. Even if it just for their human family that cannot stand the idea of leaving them to lonely nights during their absence. Clyde is the reason behind it all!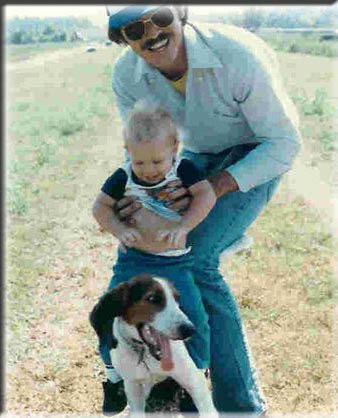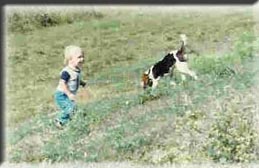 He lived to be a happy ripe old 18 years old.  We thought we were going to have to put him under on a Monday, Tuesday came and he appeared a lot better even eating and loving on us. Wed after the boys left for school Clyde quietly and peacefully passed underneath the Satsuma Tree.  He is buried to this day  in our backyard. Still watching over his boys.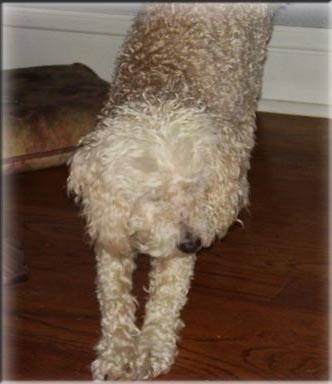 Feb 21, 2007 – We had to put our 17 year old poodle to sleep he had cancer and he died in my arms.  We had a wonderful time and memories of Pretty Boy growing up with the boys and us.  We buried him next to Clyde he is missed by Jag and chase our other two dogs.  He lived a long and happy life and I know he is at the bridge eating Pup o Rona his favorite treat.
Oct 20, 2012 – My longtime client who stayed with me after Katrina while her Mom rebuilt has crossed over the rainbow bridge. We love and miss you Putty Butt.
.
~ A SPECIAL NOTE ~

*** In Loving Memory to all the animals who lost their lives to Hurricane Katrina and Hurricane Rita.  Feeding the dogs around our neighborhood who were left behind tore into us so deeply we had to go on a few dog mission rescues it was so sad.  My heart broke over and over again.  ***