About Us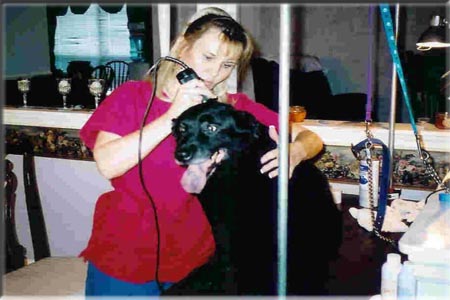 I have attended grooming school, lectures seminars, worked for a doggie daycare and boarding facility.  I read and study dogs, grew up on a farm and had 13 dogs at one time and even some barn cats.  I have attended dog training classes and  I'm experience with older dogs. Our Chase  is 16 and we have all age ranges of 4 legged clients.
I have my own three dogs Rouge, Chase, & Jag.

Deb's Dog Care consists of a devoted human family team which is as follows my wonderful husband, and our two college age sons. Together you can assure your 4-legged baby receives plenty of attention, play, hugs, & kisses.